Some Highlights:
36% of Americans think they need a 20% down payment to buy a home.
44% of Millennials who purchased a home this year have put down less than 10%.
71.8% of loan applications were approved last month.
The average credit score of approved loans was 731 in September.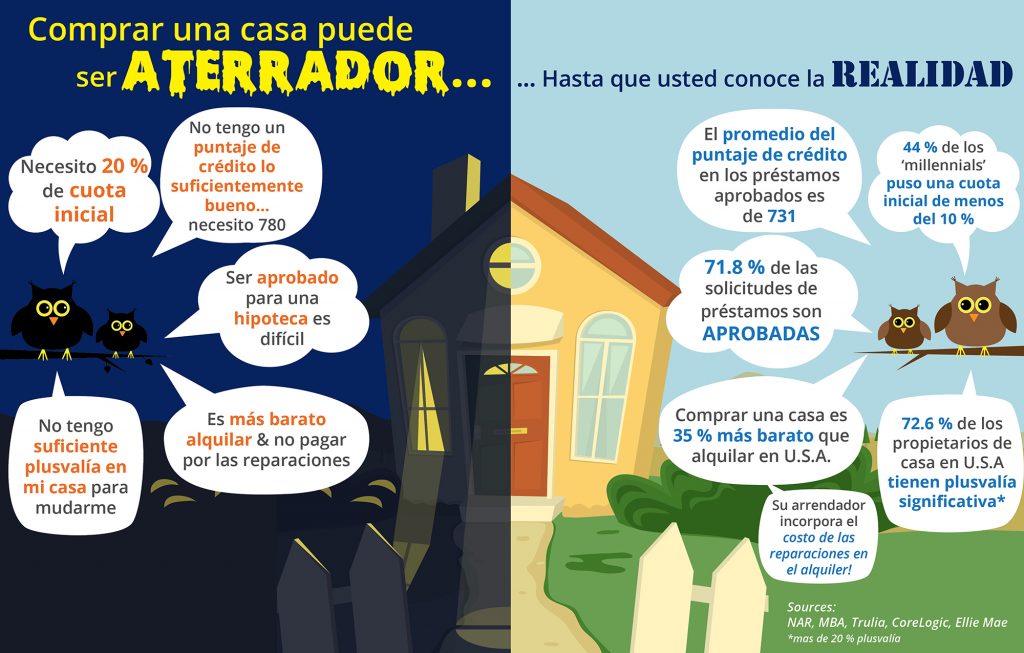 Algunos aspectos destacados:
36% de los estadounidenses piensan que necesitan 20 % de cuota inicial para comprar una casa.
44 % de los 'millennials' que compraron una casa este año pusieron una cuota inicial de menos del 10 %.
71. 8 % de las solicitudes de préstamos fueron aprobadas el mes pasado.
El promedio del puntaje de crédito en los prestamos aprobados fue de 731 en septiembre.